Ornithologists use spotting scopes for bird watching. For magnifications at short distances, binoculars are often sufficient. However, as soon as the distance increases, the use of a spotting scope is worthwhile. Only then unique bird observations become possible.
With a spotting scope, birds can be observed not only at great distances. Clear images can even be used to determine species and sex. Whether on the coast or in inland waters, spotting scopes are often used for bird watching on bird watching platforms or on slight elevations. From there, large areas can be excellently overlooked by means of a spotting scope.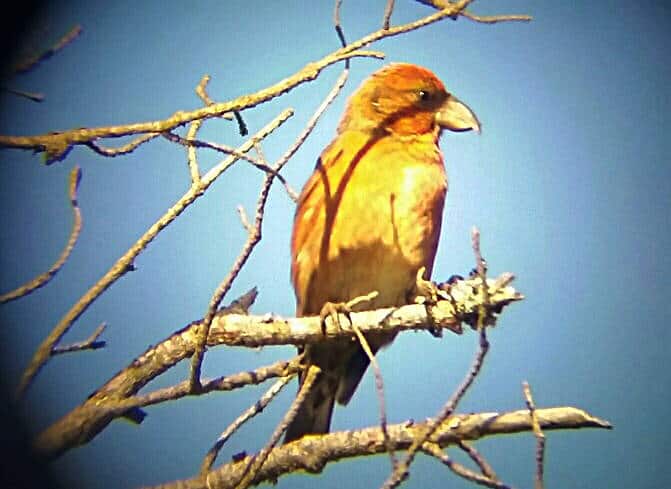 Tripods for spotting scopes when bird watching
Amateur ornithologists mount spotting scopes on a tripod. In this way, the image is stabilized, and the observation can be enjoyed to the fullest.
Furthermore, it is often a concern for birdwatchers not to disturb the observed animals. Therefore, spotting scopes with very large magnifications are often and gladly used. For the ambitious beginner a 25- to 30x magnification is suitable. More expensive spotting scopes with, for example, 60x magnification are often used by professionals and ambitious amateurs. In this optical magnification dimension, the use of a tripod is essential. Spotting scopes of different manufacturers and price ranges can be found at the end of this page.
Digiscoping – Spotting Scopes for Bird Watching and Photography
In recent years, the trend of digiscoping has increased, especially in birdwatching. The spotting scope is no longer used exclusively to observe birds during breeding, courtship, or other natural situations. The trend is moving towards photography through the spotting scope. Especially with digiscoping, new and higher standards are being set for shake-free images. After all, nobody wants to look at a shaky picture. But other criteria are also relevant.
Spotting scopes for observing flying birds
Birds are mobile objects of observation. It is true that both birds of prey and songbirds can often be observed quietly on perches. However, birdwatchers expect their spotting scopes to easily follow the flight paths of birds in the sky. Sometimes it is necessary to follow very fast flying birds with the spotting scope. However, this expectation is not solved by the spotting scope itself, but by the tripod used with the spotting scope. Following the object is nevertheless easier if the field of view offered by the spotting scope is large even at long distances. This is where quality of the scope comes in. Low-quality spotting scope make it more difficult to observe flying birds because the edges of the field of vision are often blurred. High quality devices provide a better image at large.
Especially birdwatchers will find on these website information, tips and recommendations about spotting scopes that are suitable for great nature observations.
This video also shows that bird watching is becoming more and more popular – and that spotting scopes are being used:
Tips for bird watching with a spotting scope
No matter if you are a beginner or a professional in the field of ornithology, the following tips will help you to expand your observation spectrum:
Similar books do exist in different languages for other countries, if you like to go on birdwatching trips abroad. Here are some books on birding in Germany:
Furthermore, for all birdwatchers and hobby and professional ornithologists it is also worth looking at the website https://www.bto.org/ . Here you can learn and foster knowledge on birds, how to identify them and how to conserve species across the country.