Where can I buy used spotting scopes? This question often arises during the first orientation on the spotting scope market. Because the best devices are often very expensive to buy. But where can you buy a used spotting scope and what should you look out for?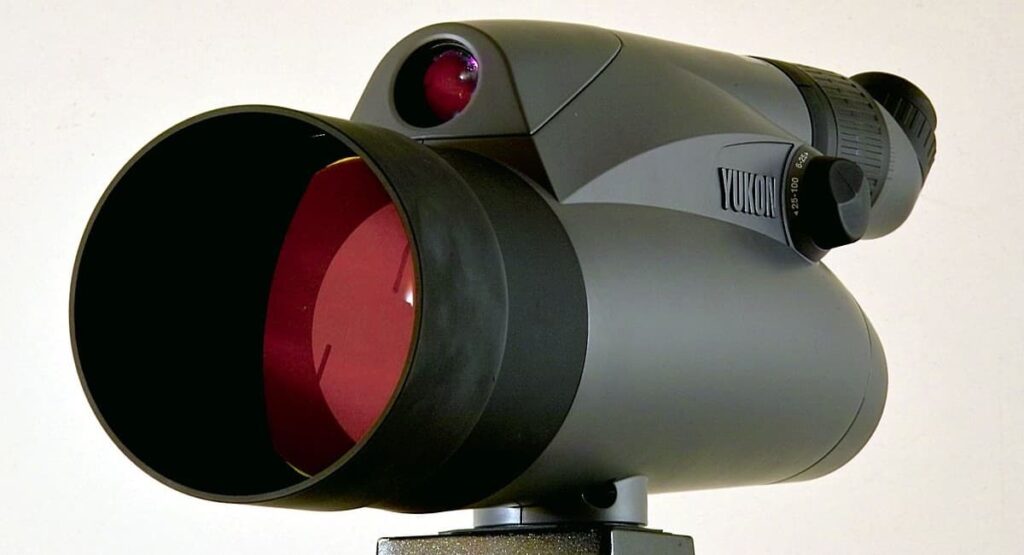 Used spotting scopes: What you should look out for
Used spotting scopes are often mostly offered when the technology of the device is outdated. Accordingly, the secondhand market consists to a large extent of devices that were produced some time ago. Especially for the first contact with a spotting scope, this is an opportunity to simply grab one for under 100.00 GBP and test it.
Professional spotting scopes that are as good as new and unused are hardly cheaper when used. This is mainly because, high-quality lenses and workmanship virtually prevent wear and tear. Unlike a car, the price of spotting scopes falls much more slowly.
Most used spotting scopes are cheap when damage occurs, for example in form of scratches on the outer surfaces of the processed lenses. This however will impair the view when looking through them.
Further damages, which a used spotting scope can bring along, are moisture damages (water in the interior or interspaces of the spotting scope) and – especially with telescopes and devices of older series – dust damages (dust in the interior or interspaces).
Before buying a used spotting scope the seller should be asked about these possible damages. While scratches may be visible on photos of the device, dirt and moisture will only become visible when using the spotting scope.
Find a used spotting scope
Numerous used spotting scopes for sale can be found on the well-known marketplaces on the web. Some interesting secondhand shops are also located in the UK and continental Europe. The following list leads you to interesting marketplaces for used spotting scopes:
In general, it can be stated that a used spotting scope is always an option, if the damages listed above are not present. Used spotting scopes with damage should only be purchased in case of very low price offers and are mainly suitable as "entry level" models.
However, sometimes real bargains can be found on the secondhand spotting scope market. Keep your eyes open on the mentioned platforms.
Alternatives to used spotting scopes
Of course, the only alternative to "used" is "new". But since a lot of money can be spent on used spotting scopes, a comparatively cheap manufacturer of mid-range spotting scopes might be an alternative. Everyone has to decide for himself where "cheap" starts. This list with numerous spotting scopes available on the market incl. the prices when buying new may help in the decision-making process.